About Us
At Java Gourmet, our goal is to roast premium coffee that also makes a difference. We understand a great cup of coffee doesn't just happen by accident. It's something you have to create. Artisan roasting is the art of taking the green coffee beans and applying various degrees of heat for a specified amount of time to attain the best flavour from each origin.
Not only do we strive to create an exceptional cup of coffee in every roast, but we also believe our coffee is only as good as the communities we support. It begins with raising our standards for coffee beyond just taste. It means genuinely supporting and partnering with individuals and businesses.
Java Gourmet supports the producers, roasters and baristas who are paying attention, Who are invested in making each cup an authentic, quality experience. They wake up our palates every day to what is possible!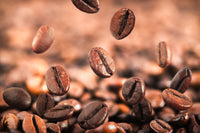 Organic Arabica Coffee Beans
Our organic coffees are 100% free of synthetic pesticides, herbicides & chemical fertilizers
SHOP ORGANIC COFFEE